Maintaining commercial and industrial buildings is no easy task, and it takes engineers with specific experience and expertise to be able to provide effective and efficient maintenance services. When it comes to industrial roofing, there are a number of maintenance issues to consider.
Primarily, the safety of your workforce is of paramount importance and unsafe buildings don't equate to good safety practices. With businesses under more pressure than ever to incorporate rigorous safety protocols into their processes, maintaining your workplace is vital to the safety of your workforce and your company.
Furthermore, maintenance jobs, such as roof leak repairs and cut-edge corrosion work, can save you money in the long-run. Ignoring these issues doesn't just put your safety at risk, over time it compromises the structural integrity of the building and this can be hugely expensive to put right. With regular maintenance work, however, you can reduce the costs of running your business and ensure you aren't hit by any sudden or unexpected repair works.
Maintaining Commercial and Industrial Roofs
Is it worth a minor roof leak allowing water to damage expensive equipment or stock? You also need to be careful of the Water Hygiene Can you afford a health and safety violation over an easy-to-repair issue? Could your business function if your existing premises were condemned until major works were carried out? Would your insurer pay out if they knew about existing roofing issues?
With regular industrial roofing maintenance, you won't have to worry. Our engineers can resolve roofing issues quickly and efficiently, meaning your production and processes won't be negatively affected. In addition to this, we'll conduct thorough safety line testing and installations where necessary, so that all work can be carried out in accordance with the relevant regulations and safety legislation.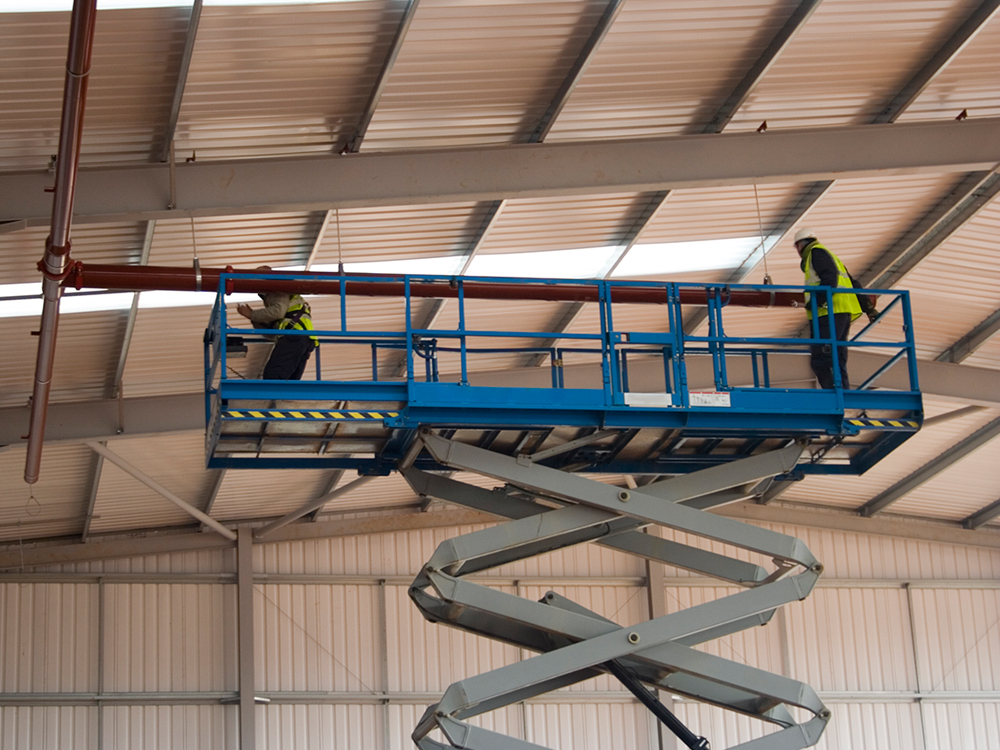 ---
Providing Roofing Solutions For Industrial Buildings
Whether your current premises are a little weatherworn or you want to revamp your business, our industrial roofing solutions give you plenty of options. From minor works, such as leak repairs and gutter replacements, to whole roof replacements and cladding, we can enhance your business premises and ensure your properties look fantastic.
When customers and clients approach your business, your premises are the first thing they'll see, so it's important to create the right impression. Maintaining effective and impressive roofing solutions doesn't need to be time-consuming, laborious or costly. With dedicated engineers and operatives, Hub Site Services can create the ideal industrial roofing solutions for your business and we'll be on hand to provide any advice and information you need too.
Enhancing your premises is a great way to set your business apart from the competition. Whether you want to create a fresh, new look, add branded designs to your structure or simply carry out necessary repairs, Hub Site Services can provide the expertise you require. With over 25 years in the industry, we have a wealth of experience to draw on. Using the latest technologies and materials, we're able to deliver cutting-edge industrial roofing solutions at cost-effective prices.
To find out more or speak to an engineer about industrial roofing solutions for your business, why not get in touch with us today?