The absolute last thing you want is to need your fire extinguishers, and not be able to use them, because they don't work. Don't leave you and your coworkers' safety to chance, and be sure to have your fire extinguishers adequately maintained. If you're in need of having your extinguishers inspected, please call us today!
Keeping Up on Extinguisher Inspection
Keeping up on your fire extinguisher inspections is not only important, but it's also the law in the UK. Each of your extinguishers needs to be inspected yearly. Your building may also contain fire extinguishers that require more specific, intensive services every five to ten years, depending on the type of extinguisher unit. Our inspections will help identify any units that need to be repaired, or replaced, keeping you safe and within the regulations of the law.
Why Fire Extinguisher Maintenance Is Important
Fire extinguishers have parts, valves, and seals that you need to make sure are always in working order. If a valve were to stick closed when you needed to use an extinguisher, it might not work, and you may be in a bad position because of it. You should make extinguisher inspections a regular part of your maintenance schedule.
Inspections are also crucial as your buildings work environment may move or change. When this happens, it's important to consider the fire extinguishers and other safety equipment. When one of your fire safety professional s performs an inspection in your building, they will be sure to analyse your work setting and recommend any changes that may help with fire safety.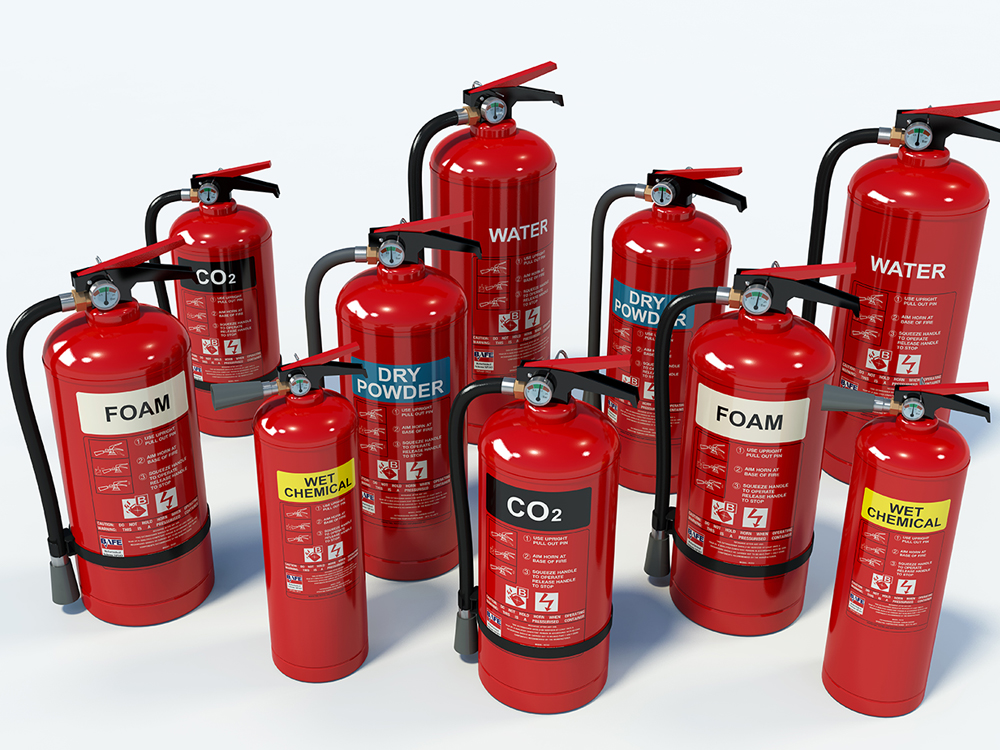 Our Expertise and Accreditation
We only hire the fire extinguisher maintenance professionals with the knowledge and experience to get the job done right. They hold BAFE SP101/ST104 accreditation, and all of our maintenance professionals receive ongoing training to stay up to date on the latest advancements in fire extinguisher technology. We also fully comply with BS 5306 part 8. As mentioned, regular fire extinguisher inspection in the law, and is required to be sure that your fire safety equipment is always in perfect working order.
What Is Included in Our Inspection and Maintenance Service?
We offer multiple levels of service to meet the needs of your business and your budget. The necessary level of service depends on the age of your fire extinguisher units, as well as the types of extinguishers, as different units require different parts and repairs. All of our service levels are intended to leave you with fire extinguishers that you can trust in any situation.
Our Other Service
Our fire safety services are not limited to only extinguisher inspection. We also offer other helpful services like fire alarm inspection and servicing, fire riser inspection and maintenance, fire hydrant maintenance, fire door inspection and testing, and more. We are your one-stop solution for fire equipment maintenance.
Contact Us Today to Schedule Your Service
We offer everything you need to keep your business and building in compliance with laws and regulations, as well as keep you and your employees safe. No matter what level of service or maintenance, we have you covered. Contact us today, and one of our fire safety experts will help assess your needs and have one of our experts come out to discuss any work you need to be performed.